New for 2019: The World of Hyatt loyalty program is making some big changes, here's what you need to know.
What You Need To Know About The Changes Coming To The World Of Hyatt Program
World of Hyatt is of course framing these changes as "more rewarding", but are they really?
The Introduction Of Milestone Rewards
First up, Milestone Rewards. The more you stay, the more rewards you can get – including free nights, club lounge passes, bonus points, suite upgrades, etc.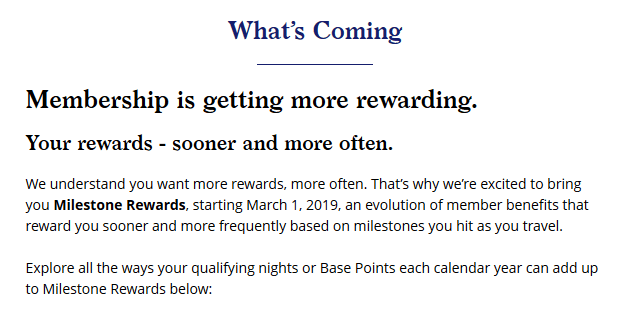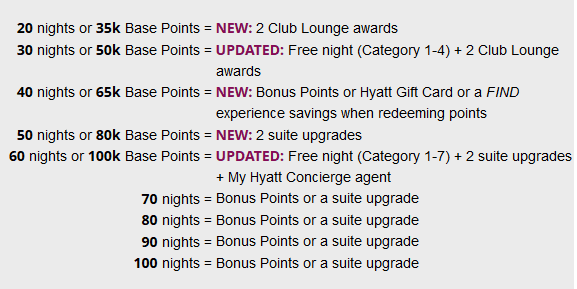 World Of Hyatt Status Levels (In Conjunction With Milestone Rewards)
In addition to the Milestone Rewards, there are even more rewards you can earn while staying your way to earn status levels, like the ever popular "stay at 5 brands, earn a free night" offer (which works with point redemptions).
Membership And Discoverist Status Level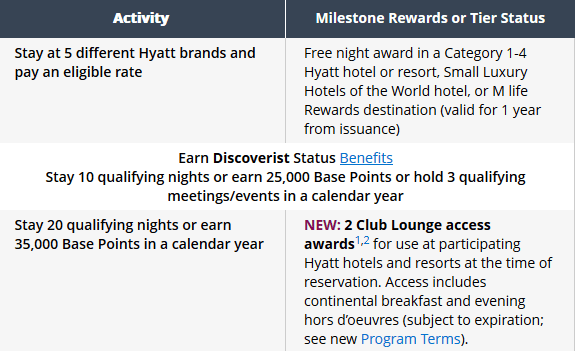 Explorist Status Level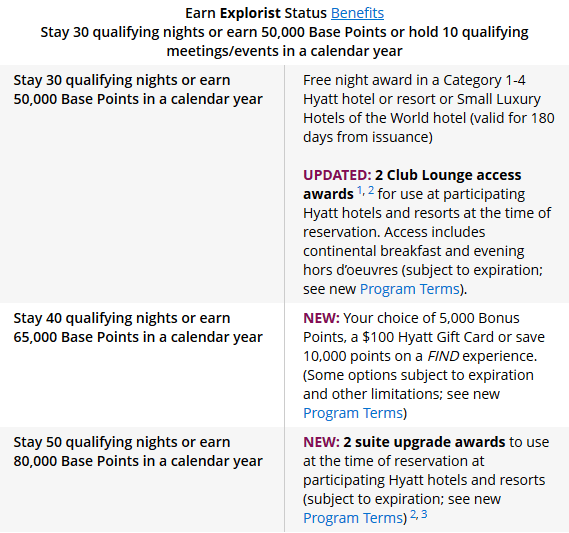 Globalist Status Level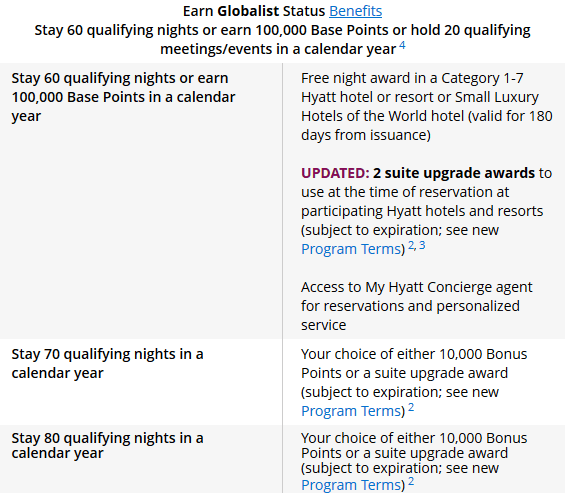 But – There Are A Few Negative Changes
Of course, not all of these changes are positive.
Per the fine print [at the end of this post], you can no longer automatically earn 4 lounge passes with Explorist status, a trick I've been very fond of in the past by matching my Hyatt status to my M Life status.
And surprisingly, it will now take 60 nights to quality for Globalist status, up from the current 55 nights. This is made even more strange by the fact this negates one of the best benefits of the new Chase World of Hyatt credit card, the automatic 5 nights toward status.
The Bottom Line: What You Need To Know About The Changes Coming To The World Of Hyatt Program
Overall, I believe these changes are a "net neutral".
Yes, Hyatt wants to reward those who stay more, and that makes sense. They are not taking anything away from people whom earn their status organically – in fact these people are getting slightly more rewarded.
For those used to matching status over the years (like me), losing the automatic 4 lounge passes will sting, as does the "bait and switch" they kind of pulled with the 5 extra nights needed for status qualification.
What Hyatt giveth, Hyatt taketh away I guess. But I'm good with a "net neutral" change because, in my opinion, World of Hyatt is one of the most rewarding loyalty programs on the planet – if not the most rewarding. These changes won't change that.
Cheers!
The Fine Print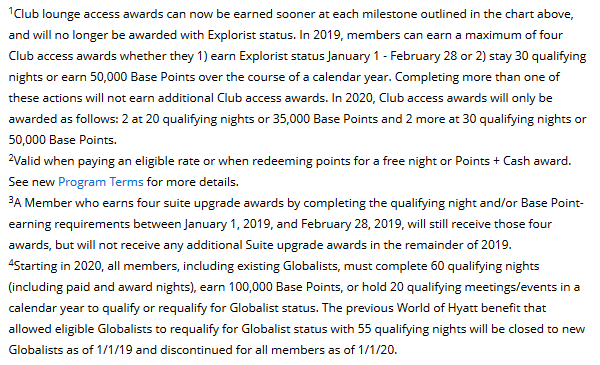 The post What You Need To Know About The Changes Coming To The World Of Hyatt Program appeared first on Flying High On Points.